Artist
Every person is born with a gift, theirs is to draw
For as long as she can remember, Laura has felt a deep connection with the art world, this has taken her on a creative journey full of diversity.
Her natural style and unique talent led her to study design in Milan, the heart of fashion. Under the tutelage of fashion illustrator Arturo Elena, Laura developed her own illustration style.
Upon his return, his passion for the world of fashion and mastery of graphic design opened the doors of large brands such as Hoss Intropia, Castañer y Gastón y Daniela, where he spent 3 years designing.
Having acquired her own special style, Laura taught illustration at the master's level.
Laura's extensive skills and professional experience in graphic design are very evident in her work. His passion for travel, nature and culture, along with his deep roots in design, have generated his unique and personal painting style. His works reflect his emotions at each stage, energy, joy of living and personal experience, giving rise to elegant and daring pieces.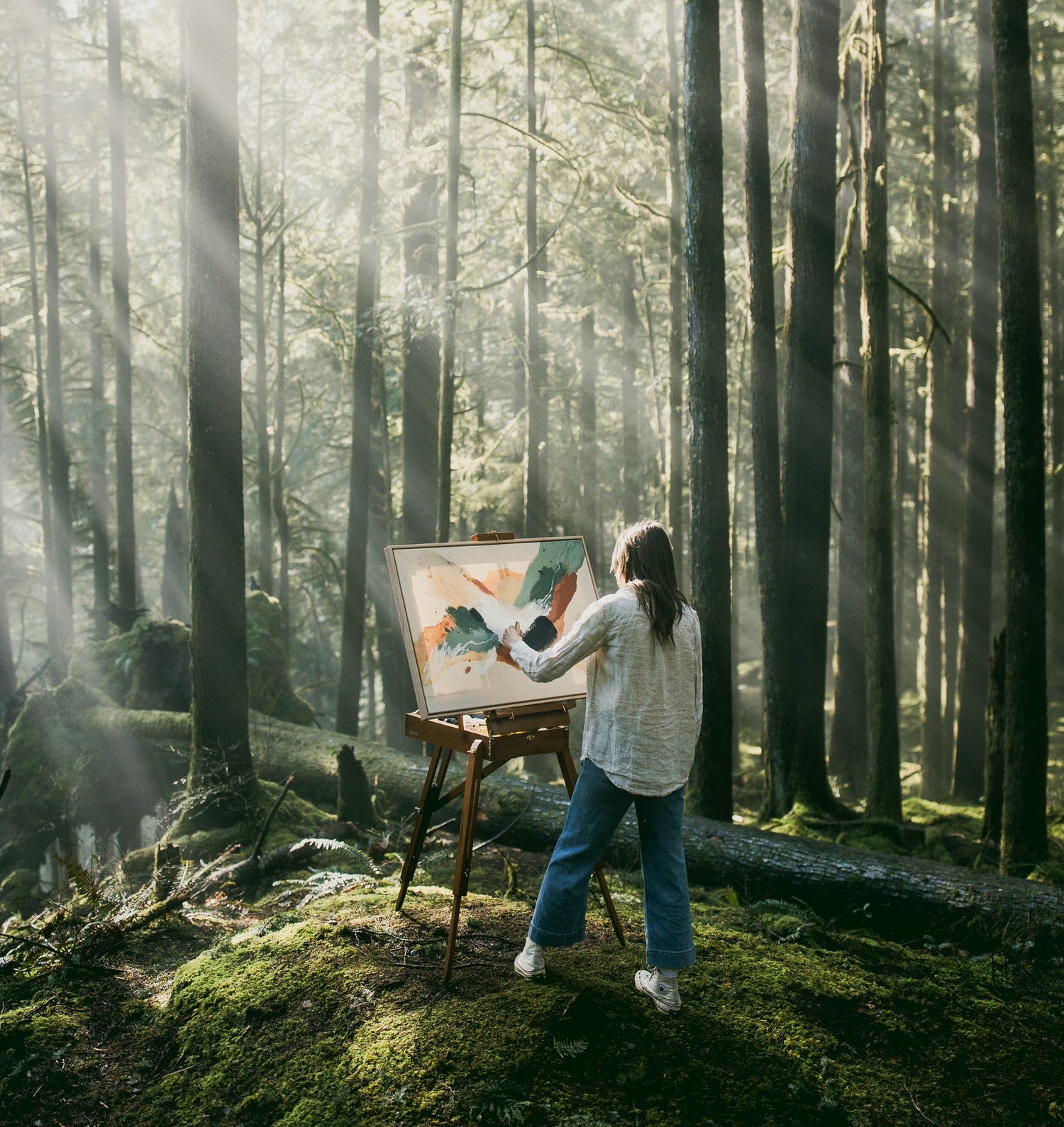 A new stage...
Laura has been painting XXL canvases for 10 years. The linen canvas collection is the first of its new stage. He has moved to the quiet town of Schull, in West Cork, Ireland. This change of residence has been a new adventure for her, which has given her time to reflect and connect with her essence.
ZAMROD · Moths
A collection on linen canvas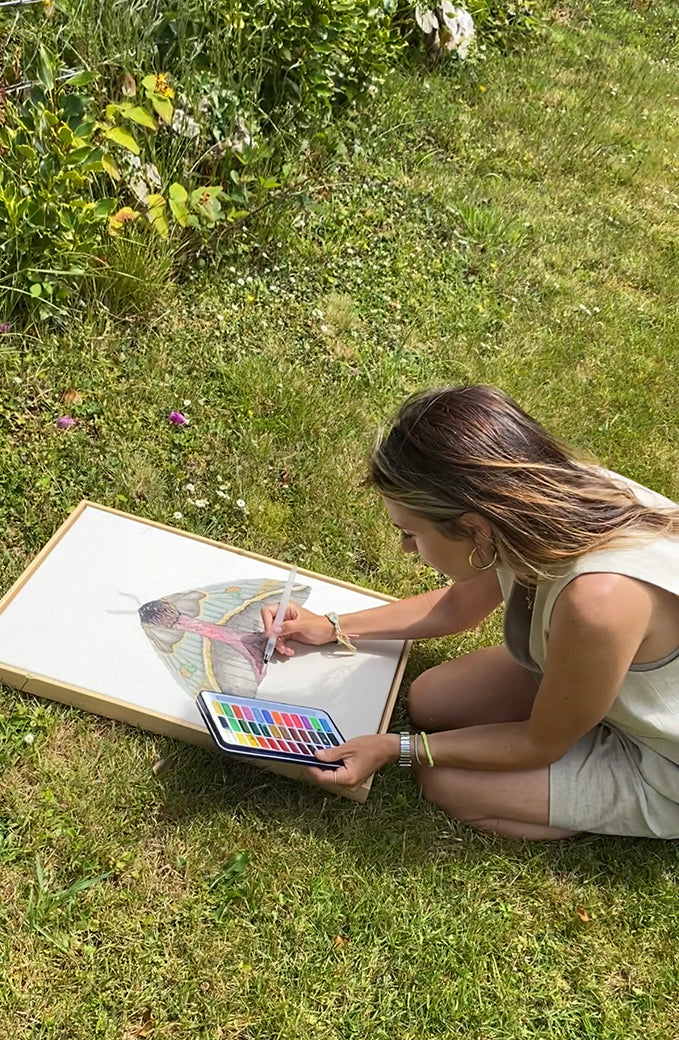 I chose to transform my crisis into an opportunity.
My followers will remember that my account was
hacked and my creative property was stolen at the end of 2022. It was a
challenging situation, but I chose to transform my crisis into an opportunity.
Since then I have resided in
West Cork, Ireland: a coastal paradise in the Wild Atlantic.
I have experienced a
personal rebirth where the stormy weather and wild landscape me
They inspired us to explore new techniques and themes. I was attracted to the materials.
natural and a variety of color palettes that represent my new
experiences.
NEW COLLECTION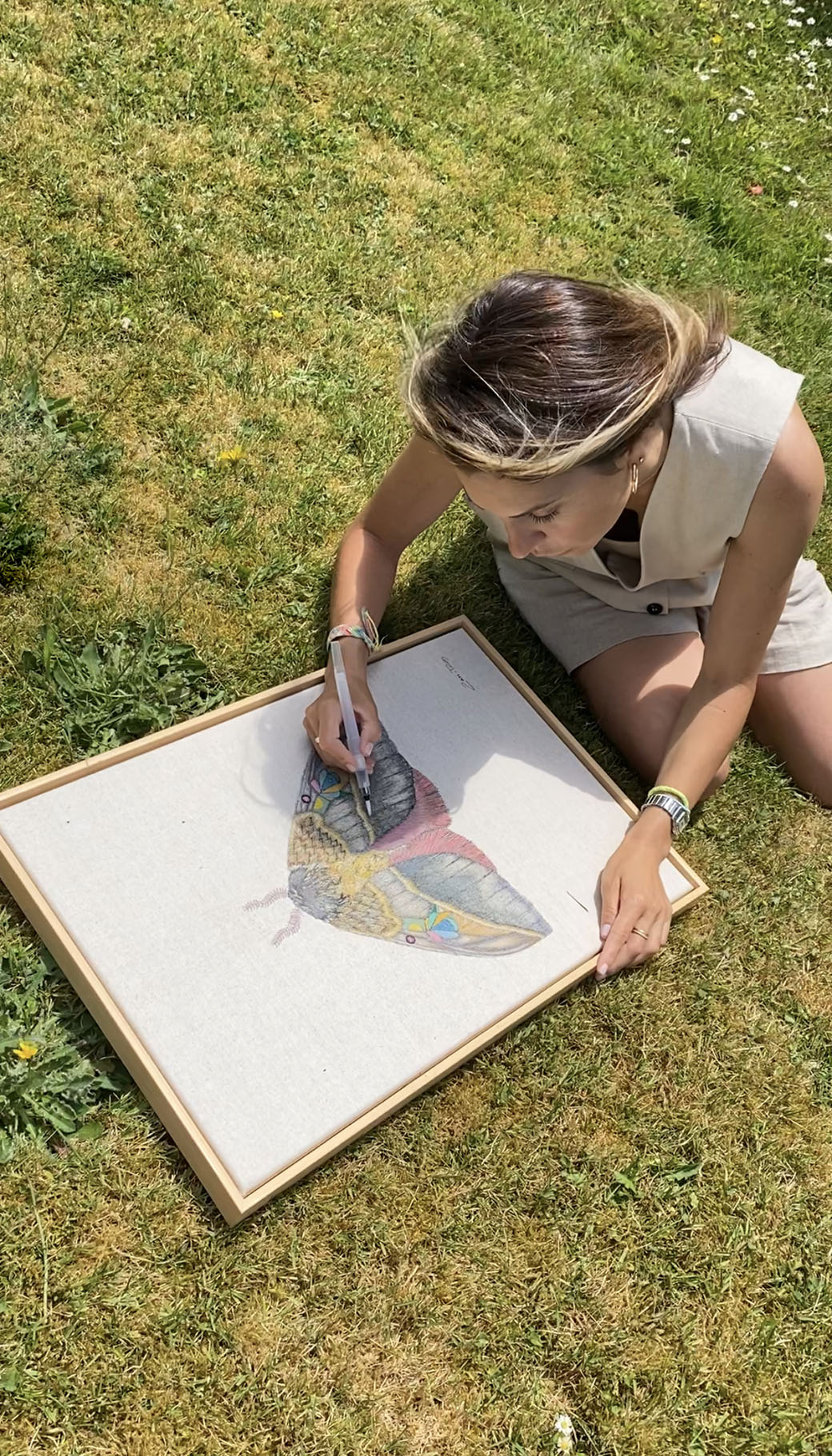 I felt particularly
in love with the moth. Its ancient association with death and rebirth,
the endings, the beginnings and the change perfectly represent my own
professional trip.
The moth runs through
of a busy environment with speed and urgency, but its beauty and complexity
are most observable in stillness and peace, where it is free to rest and
Spread your wings without distractions.
SEE MOTHS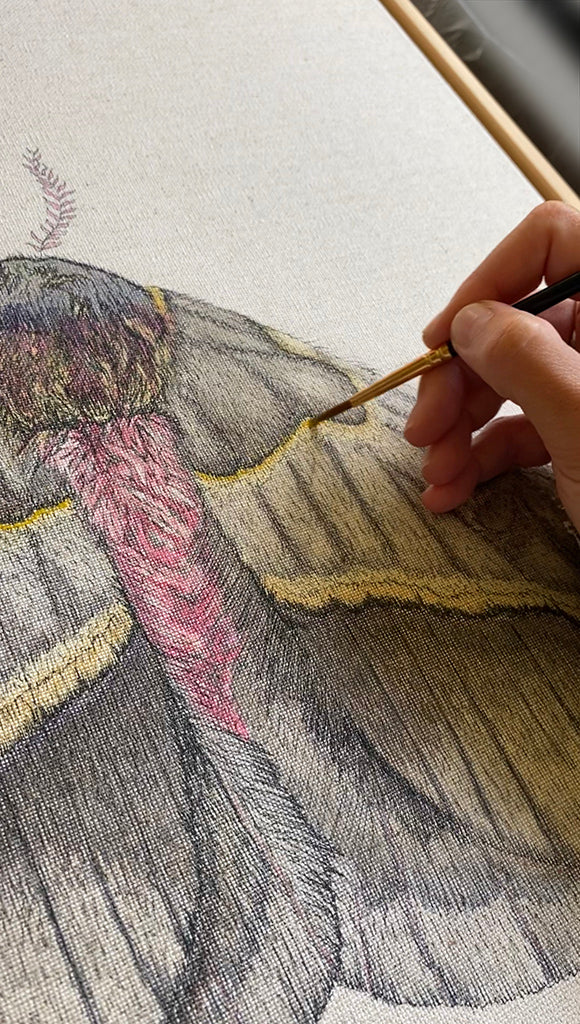 My new collection
It aims to represent all aspects of the creature and myself. Colors
They are vibrant and abundant. Each painting symbolizes a mood, aspect
or perspective, but the creature remains, that's why I call them ZAMROD: the paintings of emotions. The natural linen background
represents a dream home for the subject, inspired by my earthly surroundings.
I am very excited for
finally share with you my collection and my magical transformation. Thanks to
everyone for your support!
SEE MOTHS
Reflexión
El deseo es una fuerza poderosa.
Hace que cambie nuestra mentalidad y acciones, por lo tanto nuestras vidas.
La energía se dirige a conseguir el objetivo, nos esforzamos y creemos más en nosotros mismos.
Así alcanzamos nuestros sueños.
Para conseguir nuestras metas, el universo nos proporciona las herramientas y oportunidades que necesitamos. Cuando estamos vibrando en una frecuencia alta, atraemos más energía buena a nuestras vidas.
Se audaz, si tienes ilusión, no la abandones. Alcanzarás lo que te propongas, como la oruga se convierte en una hermosa mariposa.